A creative couple providing a profound community experience through their business.
Jen & Dave have created a welcoming "nosh-n-shop" that truly represents their personality. The Abandoned Luncheonette, located in Moorestown NJ, is a vegetarian restaurant / coffee shop that sells cool crafts, affordable art, a curated selection of vinyl records, CD's, movies, books and vintage items and curiosities.
Jen and Dave think of the Abandoned Luncheonette as an ongoing project that allows them to have fun and be creative as it continues to evolve as a community gathering space.
People can expect to find delicious vegetarian and vegan food prepared with intention, using a variety of local ingredients. In addition, you may find an array of interesting beverage options utilizing ingredients from like-minded vendors.
The Shop
The Abandoned Luncheonette is a small space that can accommodate 12-15 seated customers. Its location is off-the-beaten-path, several blocks away from Main Street, the town's primary commercial thoroughfare.
"We feel like the combination of the food we offer, the merchandise we carry, and the cozy, welcoming environment inside makes our place unlike any other in the area," says Dave.
During store hours, Jen takes care of the cooking/food preparation and Dave takes food orders. The shop has a steady flow of costumers and folks rarely wait to find a seat. Moreover, outside the store, merch is displayed on tables along the sidewalk.
The Abandoned Luncheonette hosts different kinds of events throughout the year. Usually there is special activity like live music, bingo, music sharing, book reading/signing, special guest, etc. During the event Jen & Dave like to limit the menu to select snacks/treats, rather than full-service. These events often occur outside of their typical Saturday 9am-3pm hours.
Moreover, some menu items stay the same week-to-week, and throughout the seasons the menu keeps changing for various reasons.
"It depends on what ingredients are in-season, what is selling well, and the goals of having some consistency as well as new food items/ingredients/variations for our customers to try," says Jen.
Community
Jen and Dave are aware that access to good food, good music, good books, friendly people, and safe places to hang out are essential to any great community. Based on the warm feedback they receive from the community, we can assume that they provide all those things, in addition to hosting fun events, supporting local artists, and raising funds and awareness for causes they like to support.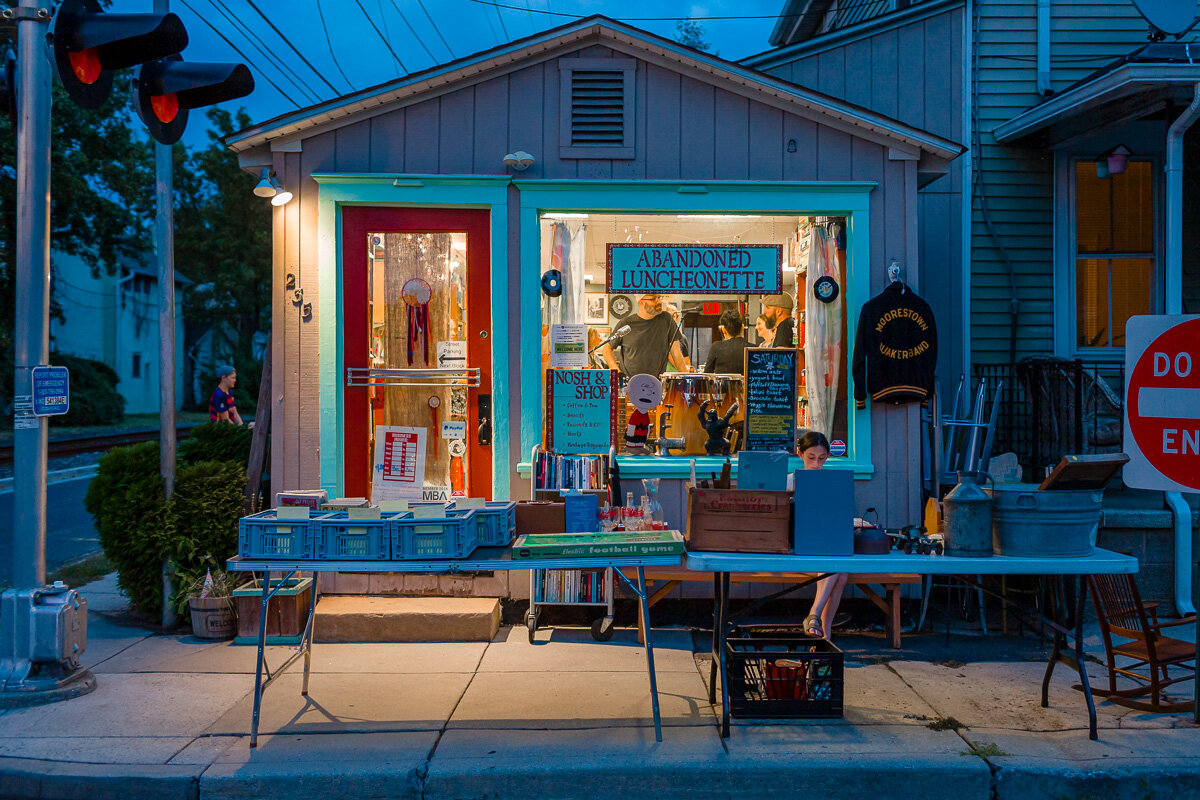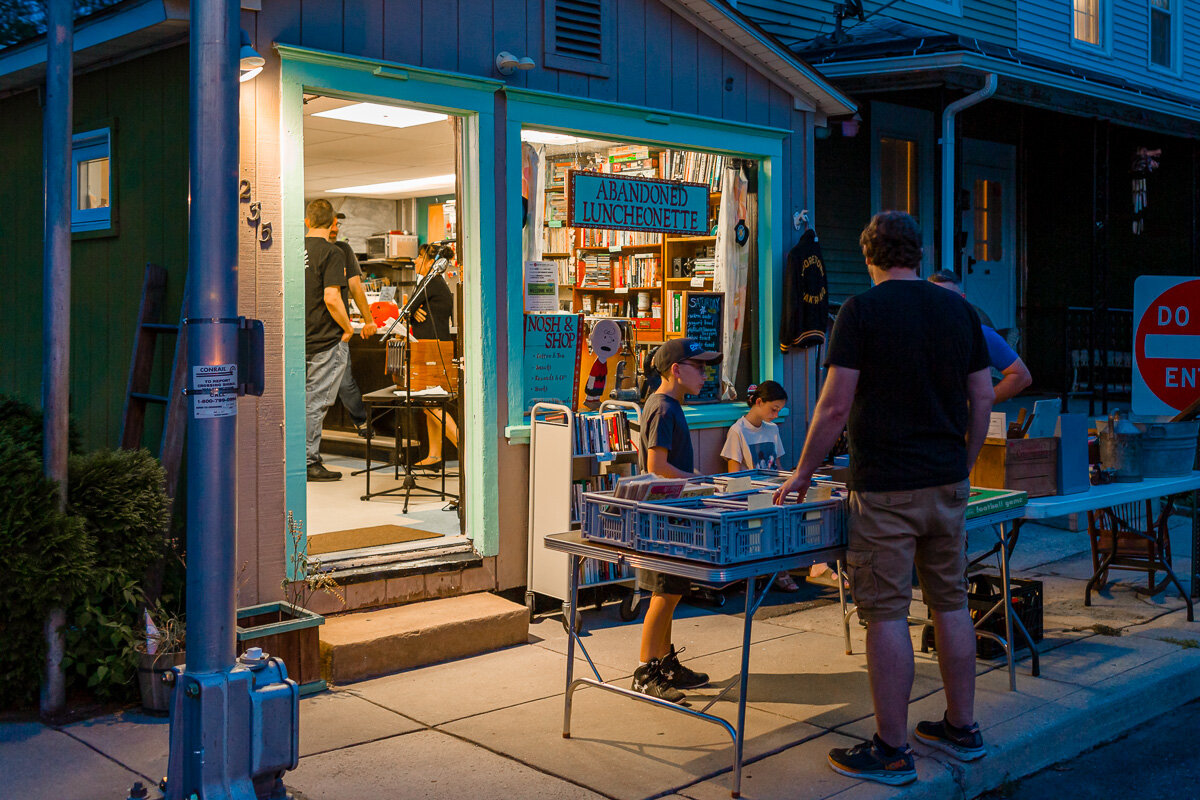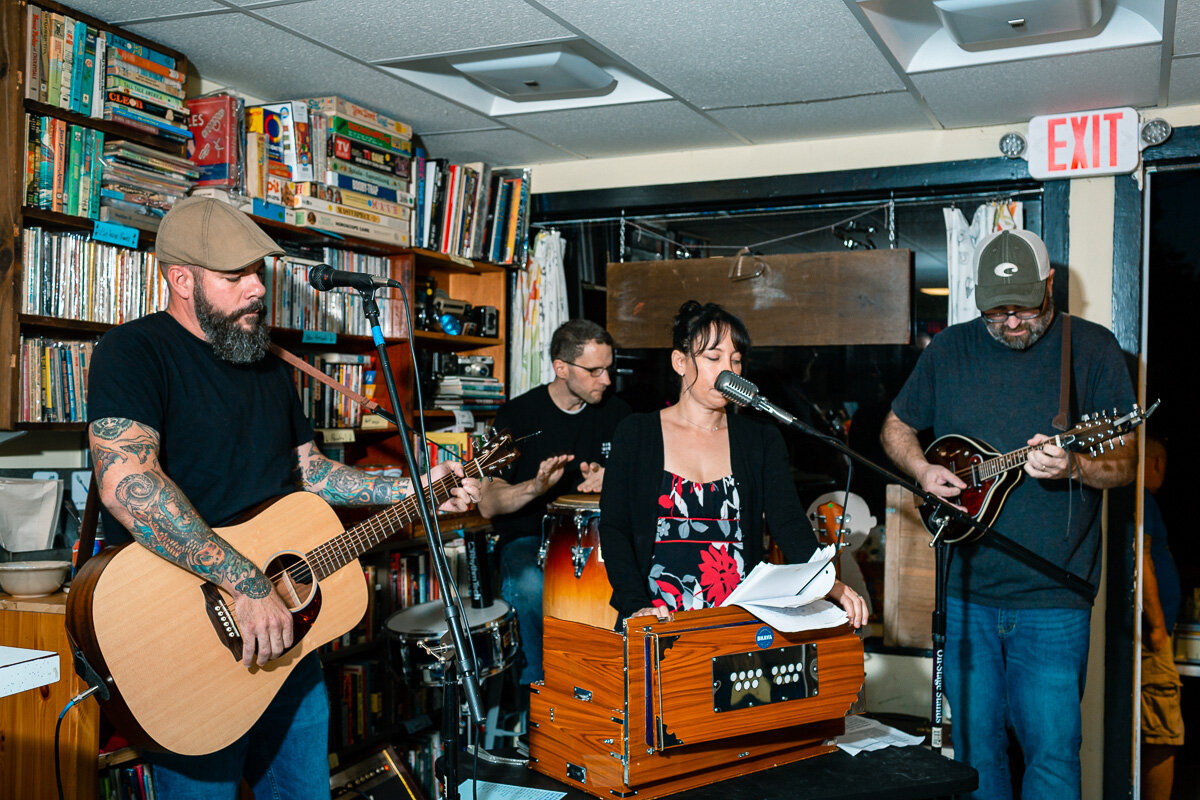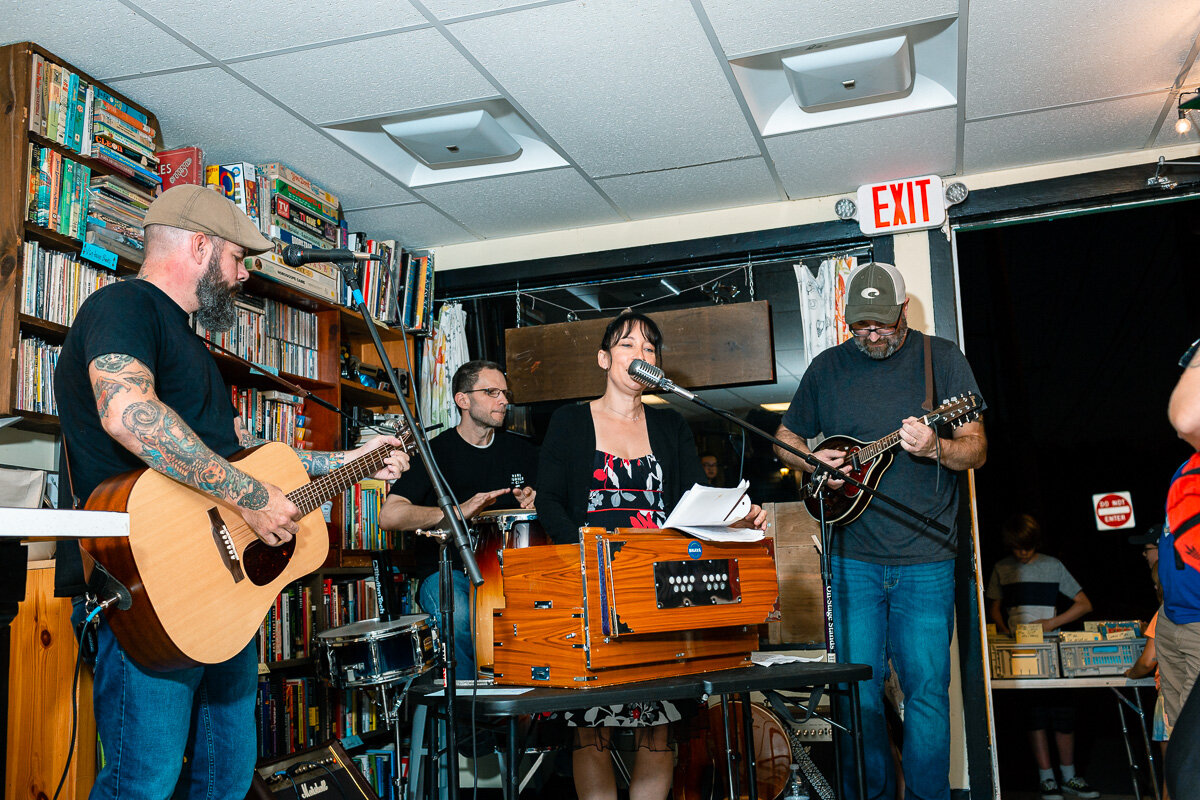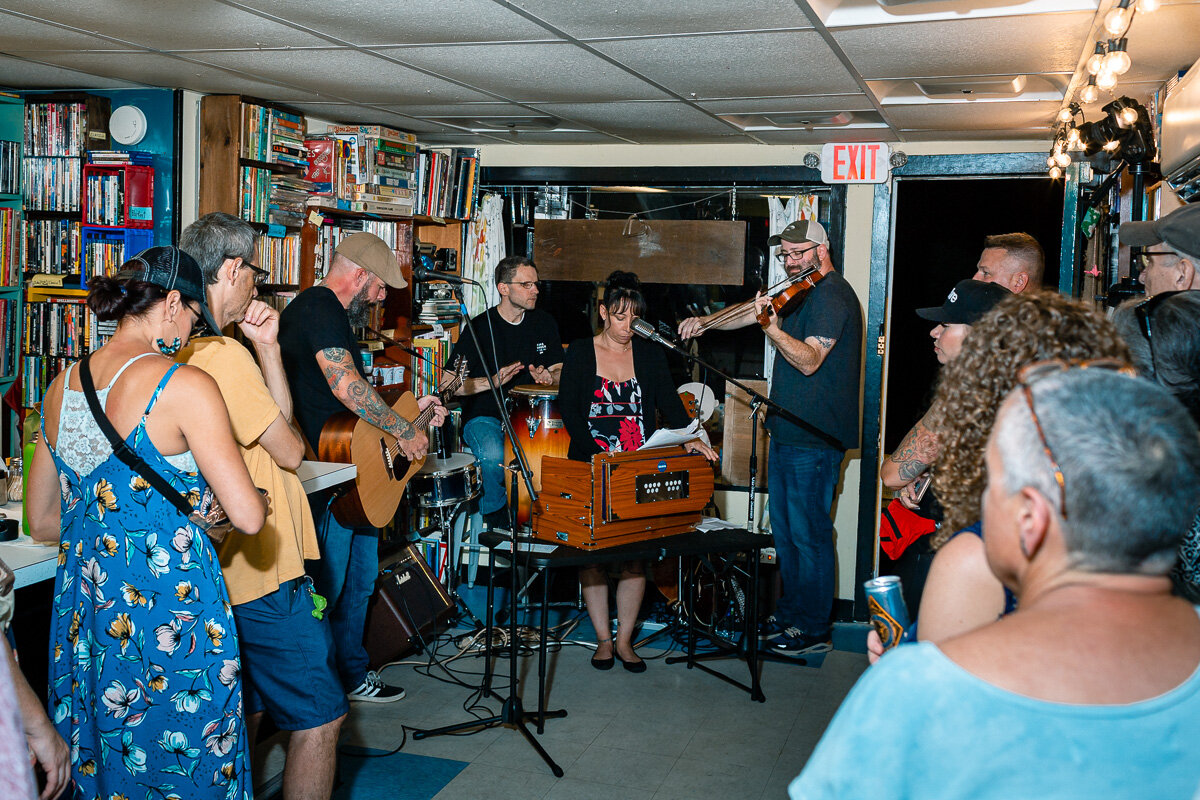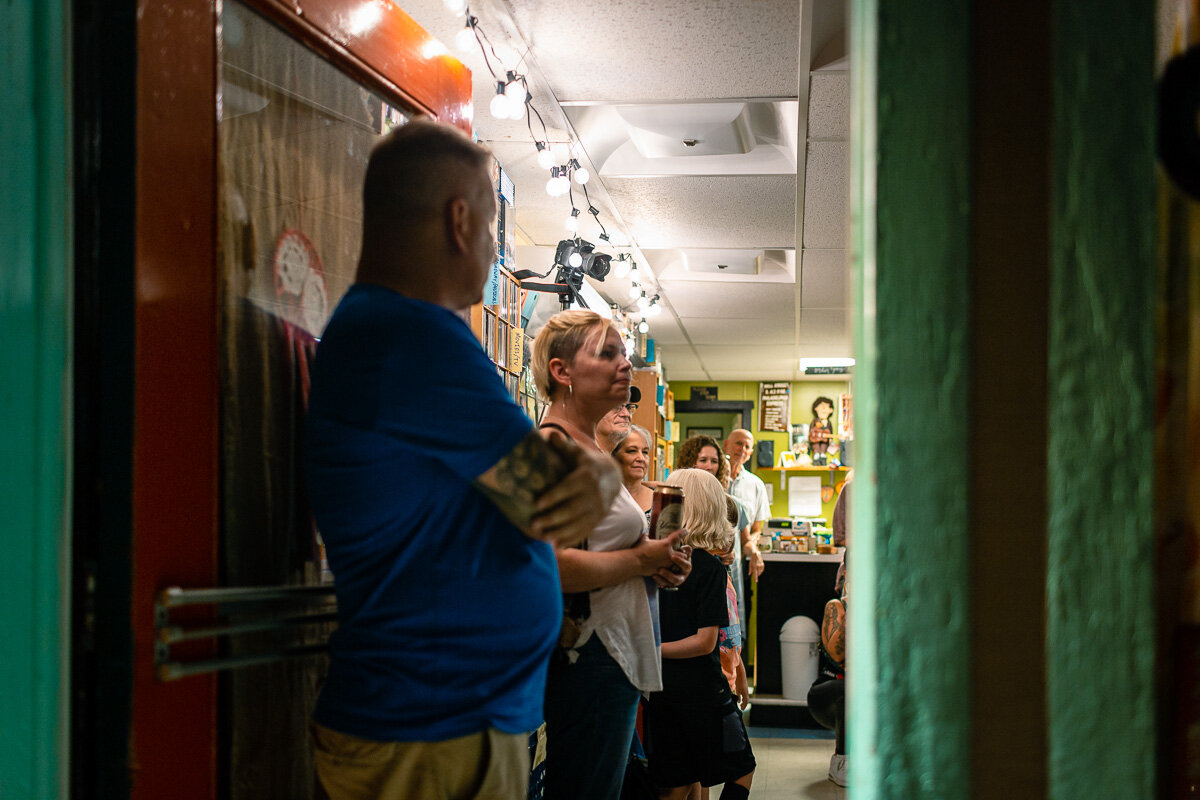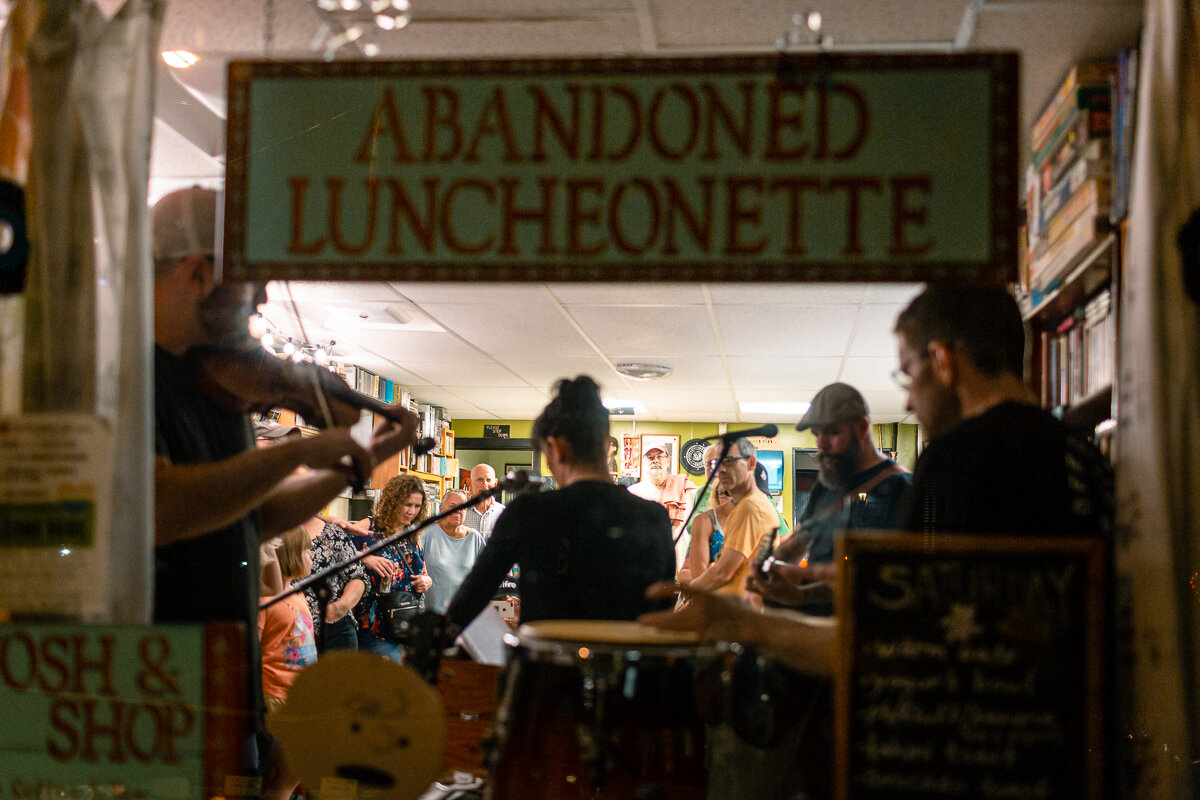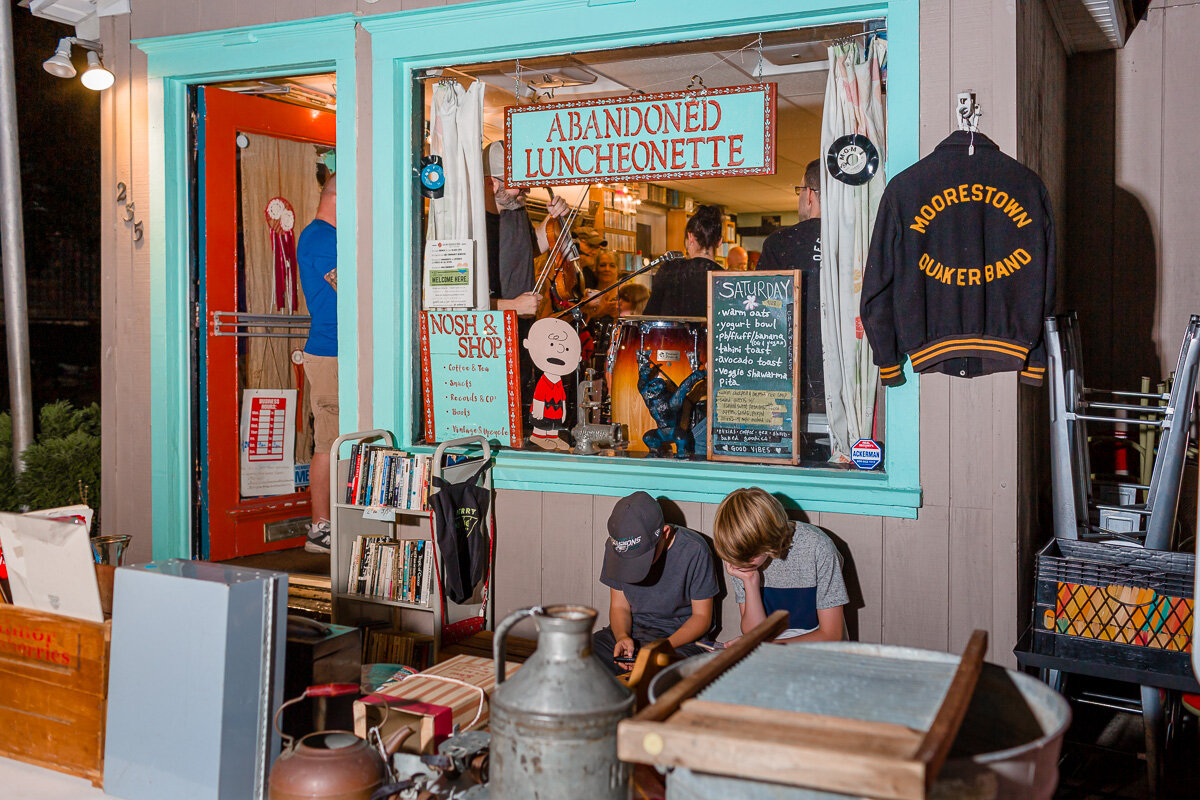 The abandoned luncheonette has collaborated with others to plan and promote several events. These include:
Art show with wood worker Sean Kain (from Moorestown)
Book signing/food tasting with chefs/authors Ruth Fox and Vicky Cohen (Cherry Hill area)
Live music performances by Red Desert Motel (Woodbury area)
Collector, Music Band (Moorestown)
Film screening/discussion with Moorestown natives Jon Khanlian and Haig Hovnanian,
Vegan dessert night with The Chilly Banana (Moorestown/Philadelphia area)
Recently, they also have collaborated with Pee-Wee's Pints ice cream (Haddon Township) to create the world's greatest Chipwich.
And of course, they have had a table set up on Main St. for Moorestown Day. They are proud members of the Moorestown Business Association.
Future Plans
Their long-range plans are ever-changing; however, they plan on continuing the Abandoned Luncheonette project unless it's no longer fun. On the other hand, they are having fun with how things are now. They hope to have special events every month or two, including artists / musicians / authors / chefs with whom they have not collaborated before.