Kayukawa's Solo Show at Foley Gallery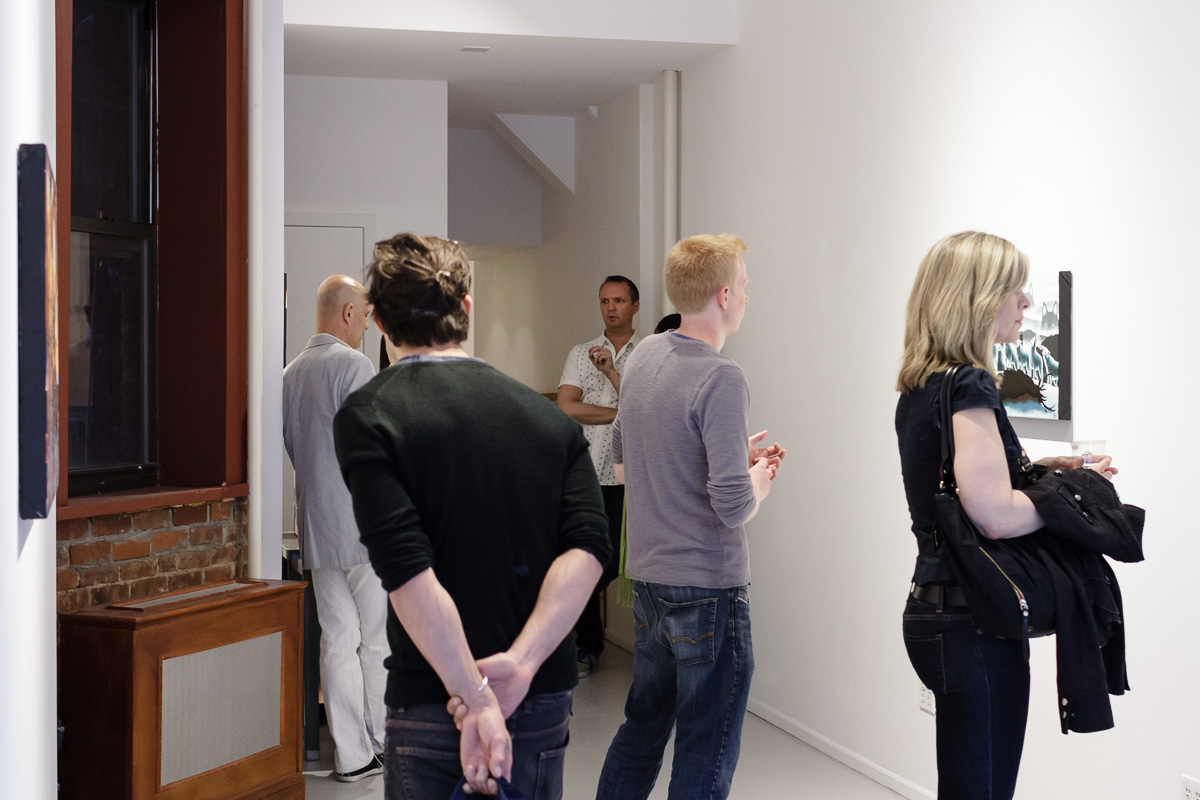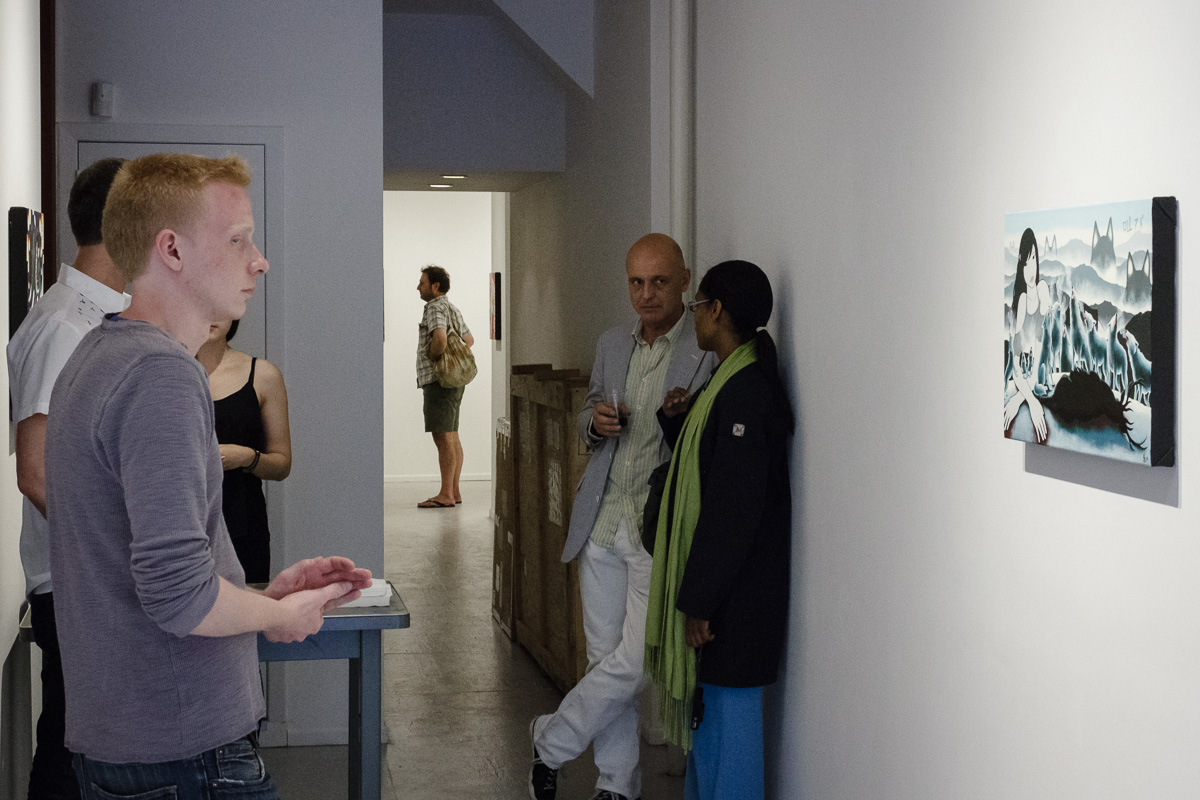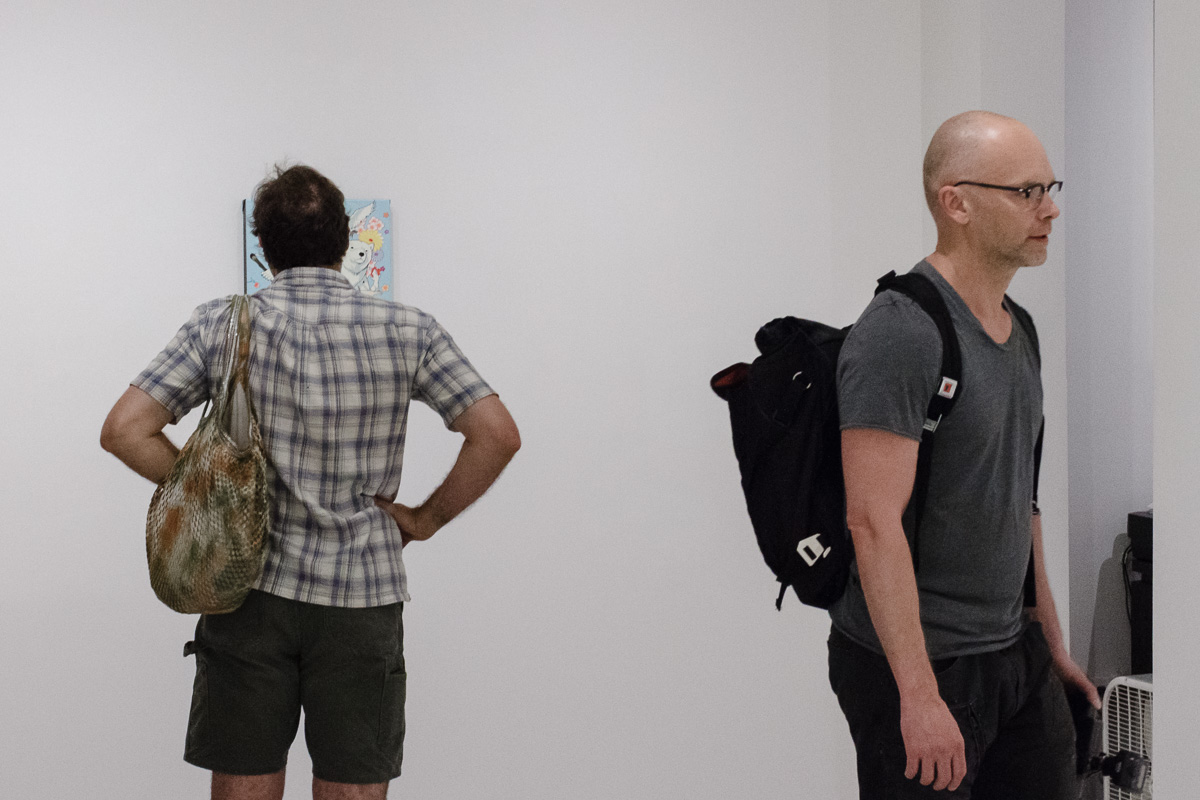 Foley Gallery, New York City, June 11, 2014; Opening reception of Year of the Fire Horse by painter Yumiko Kayukawa Curated by Michael Foley.
Year of the Fire Horse, Kayukawa's first solo show at Foley Gallery, an intimate place where one can enjoy art closely and move through the showrooms on a rhythm perfectly curated with pauses in between. Foley said, "With Year of the Fire horse, I was looking for a nice balance of spiritual reckoning and tough girl grit. Yumiko's work has many layers, they are complex. I always find something new in them." I am the type of person who loves to look at art of skilled artists and Yumiko Kayukawa's work is heaven for this penchant. Her paintings are colorful, playful and finely detailed of captivating figures and elegant patterns which all together deliver the message.
As written in the press release: Year of the Fire Horse (Hinoe Uma) continues Kayukawa's exploration of pop culture, western fashion and the animal kingdom - all fused together with references to traditional Japanese customs and iconography. Employing a traditional Ukiyo-e pallet with a contemporary Manga style of painting, Kayukawa delicately balances personal narrative with fantastical natural scenes.
In conclusion, the opening reception was well received by the people in attendance who kept coming constantly by groups to enjoy the show and have a great time with friends and meeting new people. I would rate the overall experience highly and recommend it to others. The show will remain on view through July 12th. Foley Gallery is open Wednesday – Sunday, 12 – 6pm. To request images; please contact the gallery at 212.244.9081 or info@foleygallery.com.
About the Artist
Kayukawa grew up in the small town of Naie in Hokkaido, Japan. In her pristine and natural surroundings, Kayukawa found her love of animals and nature, which later became an important theme of her work. Throughout the years, Kayukawa has found inspiration from American pop culture such as Rock & Roll, film and fashion. Kayukawa's unique style arose from the fusion of these influential sectors of American pop culture with modern and traditional Japanese motifs.
Kayukawa graduated from Bisen Art School in Sapporo, Japan and currently works and resides in Seattle, Washington. She has shown her work extensively both nationally and abroad since her debut U.S. solo exhibition in 2001.